The founder of the wildly successful Twitter hour #woofwoofwednesday has launched a new clothing brand especially for crazy dog ladies – and, perhaps unsurprisingly, it's called I Am A Crazy Dog Lady!
Bristol-based Katie Tovey-Grindlay reached 7 million followers every week over a period of 5 years, including ITV's This Morning, Coronation Street, MTV Music, Channel 4 and Vet on the Hill. It also attracted Radio shows like Radio 6 Music and BBC Radio 2 as well as Brands including Krispy Kreme, Pandora, Google UK, RNLI and English Heritage. Even Sir Paul McCartney joined in one week!
Entrepreneur Katie, who served 3 years in the Royal Navy before becoming a dog walker and now a social media consultant, said:
"I am so excited to bring I Am a Crazy Dog Lady to market for all the wonderful crazy dog ladies out there. All of the events I was going to pre-Covid pandemic were full of hundreds of women like me who love dogs more than anything else in the world.
"If you have more dogs on your insta than people, if you'd rather hang out with your dog, if you stop mid-sentence to say hello to a dog passing by, if you're trying to work out the best way to smuggle another dog past your partner or if you're just crazy about these awesome little fur balls, then this brand is most definitely for you!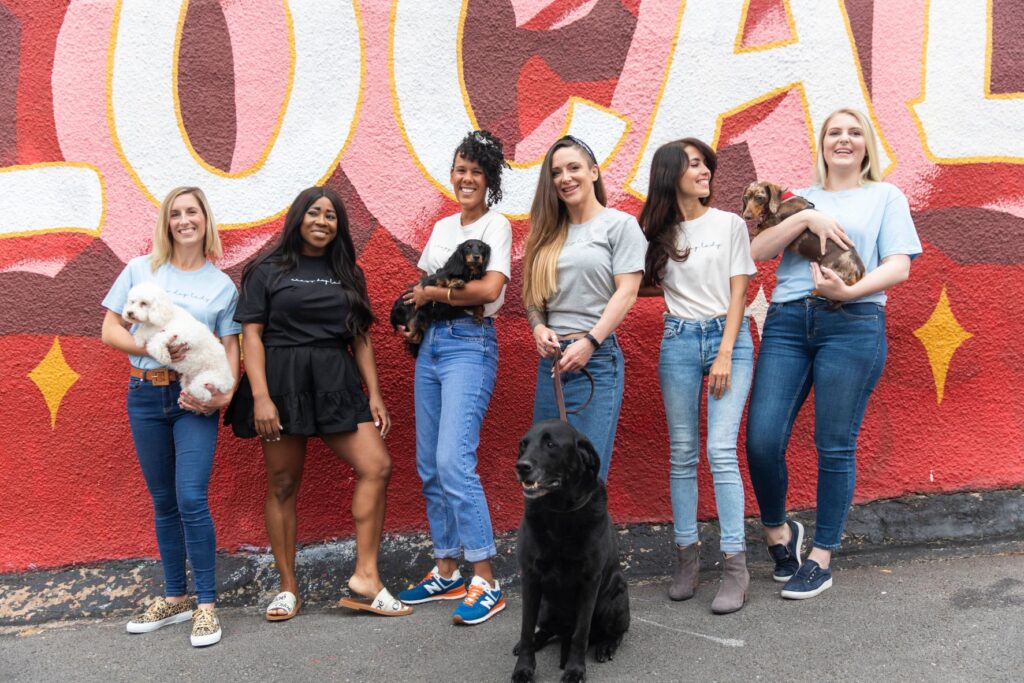 "I am a self-confessed crazy dog lady (and proud). My life is completely ruled by my three dogs, Bertie, Toby and Betty. I've worked in the pet industry since 2011, with lots of different pet businesses – big and small – and have found the most amazing community of dog lovers, just like me, along the way. If I'm not talking about dogs, I'm probably not talking at all!"
The online brand is initially launching T-shirts with 5 different slogans and 4 different colours to choose from. And sweatshirts will also be available very soon!
Slogans in the line so far include:
Crazy Dog Lady
Walking the Dog is My Cardio
When Life Gives you Lemons Get a Dog
Easily Distracted by Dogs
Send Dog Pics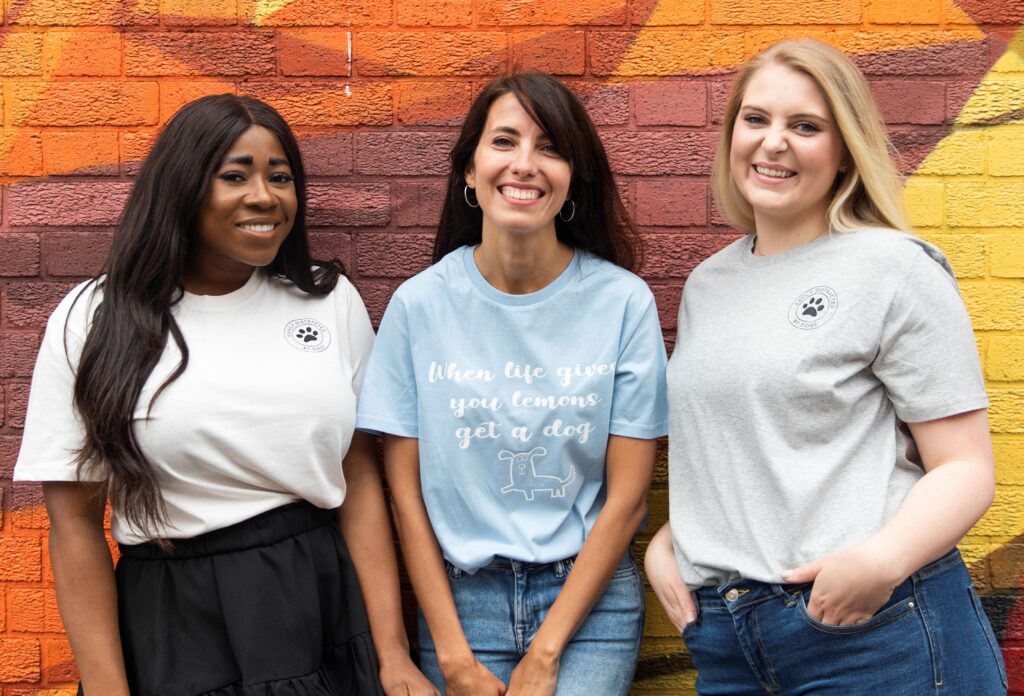 Crazy Dog Ladies can browse the range at iamacrazydoglady.com. There's free UK shipping. For international orders, please email woof@iamacrazydoglady.com
Meanwhile, join the community by following iamacrazydoglady on Facebook, Instagram and Twitter.