I had a wonderful time presenting a DIY Your Biz PR Masterclass to the Women in Business networking group in Hull this week.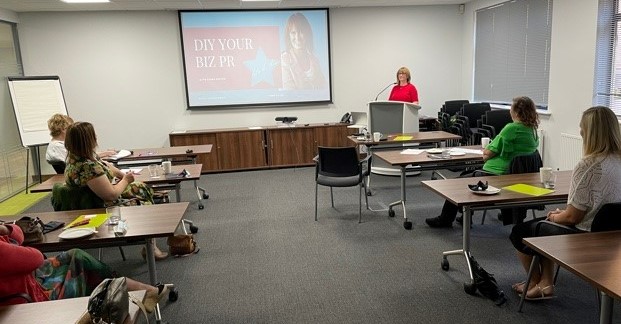 During the pandemic, Women in Business moved all of its events online. This was one of the first to be held inside – and as you can see, we maintained social distance to ensure everyone felt comfortable.
Hosted at law firm Rollits, the Lunch and Learn session included my 3 Secrets to Successful PR as well as lots of tips and tricks for getting your own publicity. As it was a Masterclass, there was also time for one-to-one personalised advice relevant to individual businesses.
I'd like to thank everyone who took the time to come along as well as Women in Business Chair Natalie Houfe for inviting me – and Nibble, for providing the buffet.
If anyone is interested in joining Women in Business, click here.